Mix and match with your Hawaiian shirts
By on Jul 14, 2022
As the hippie and retro fashion trend of the 80s sweep through the runways of all prestigious brands, people keep seeing Hawaiian shirts all over the place this summer. Hawaiian shirts, in many people's minds, are exclusive to summer vacations only and they tend to struggle with putting on an outfit with the presence of this type. If you are among those who are still reluctant, below are 8 perfect ways to mix and match with Hawaiian style. Don't forget to look through our latest collection of fashionable Hawaiian tees.
1. Work your Hawaiian shirt over a basic white tank and a flashy black bomber as a middle layer. You will be surprised at how iconic this turns out to be. One thing to be aware of is that you should go with bright and colorful pattern shirts to give the best visual effects.
2. Take it out and give a quiet tribute to the West by tucking your Hawaiian shirt into trousers and wearing a suede overshirt! You can replace a suede with a biker jacket for a more hustle look. All the girls will be blown away.
3. Franklin creates a polished appearance by wearing a body-skimming black top, belted black pants, and an oversized Hawaiian shirt. Smooth as hell!
4. Denim skirt of any length can be tucked into an oversized Hawaiian shirt that is buttoned up. If you are stuck with how to create a new look for your camping trip, this might be a good idea.
5. An open Hawaiian shirt with a crop top and sunglasses is the perfect answer to summer sun (or a night out). People typically just put on a Hawaiian short for a beach look but a crop top inside will help you shine through the crowd any time.
6. This may be unexpected for some but a combination of Hawaiian shirts and camo pants can be very fashionable. Though to keep the look from being a frightful jumble, you should pay attention to the proportion. A tube top inside might give you a good hand.
7. All fashion slaves love the unexpected pairing of a vintage Hawaiian shirt under overalls (or shortalls and tights!). Nothing can express your sense of fashion better than this outfit.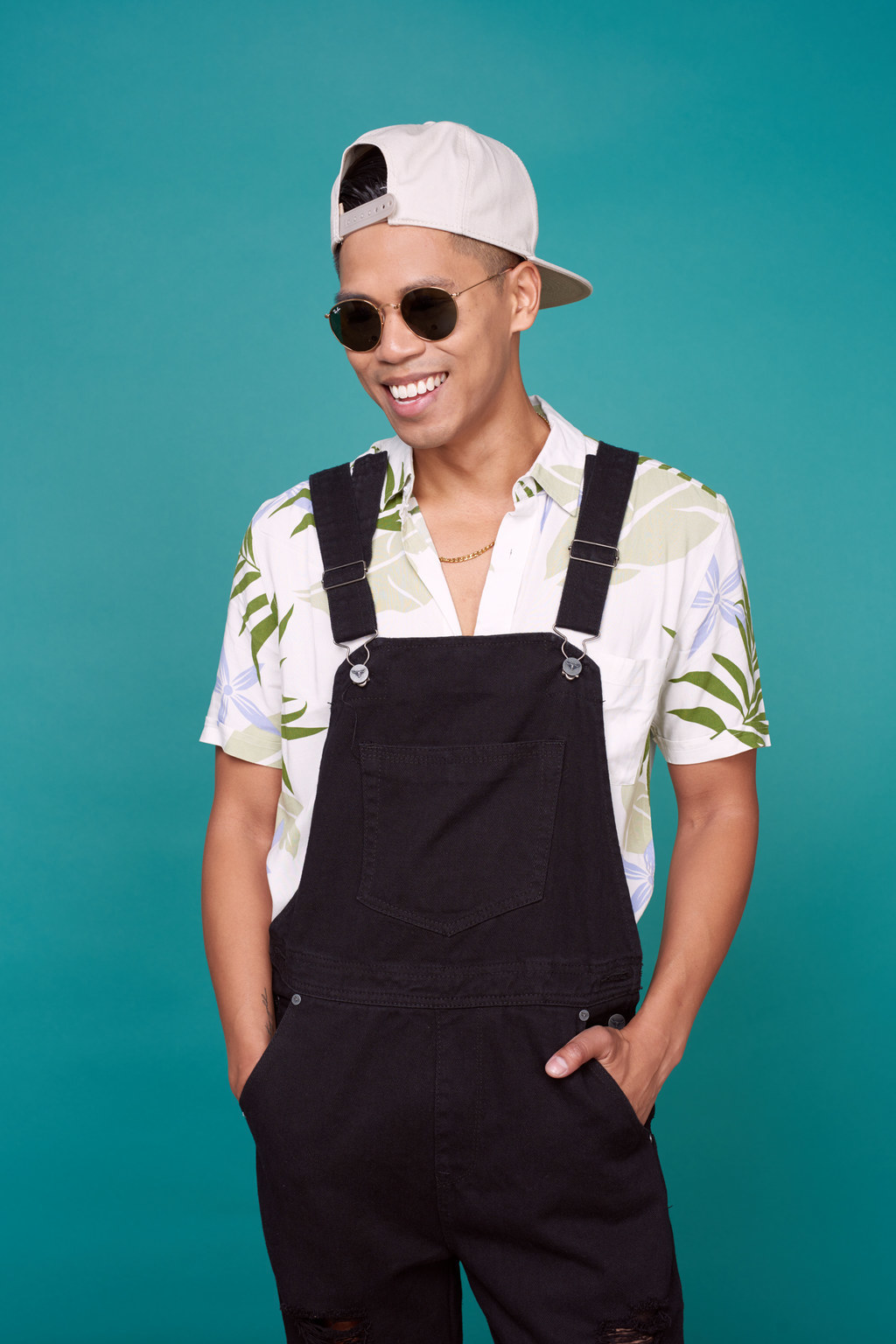 8. Tie a knot at the front of your Hawaiian shirt to create a crop top, and pair with your favorite mini. The look is suitable for any occasions, from a night out to a sunset date.